Endomag named one of Europe's fastest growing companies by the Financial Times
Endomag has been officially named as one of the 'FT 1000: Europe's Fastest Growing Companies of 2021', as published in a recent edition of the Financial Times newspaper.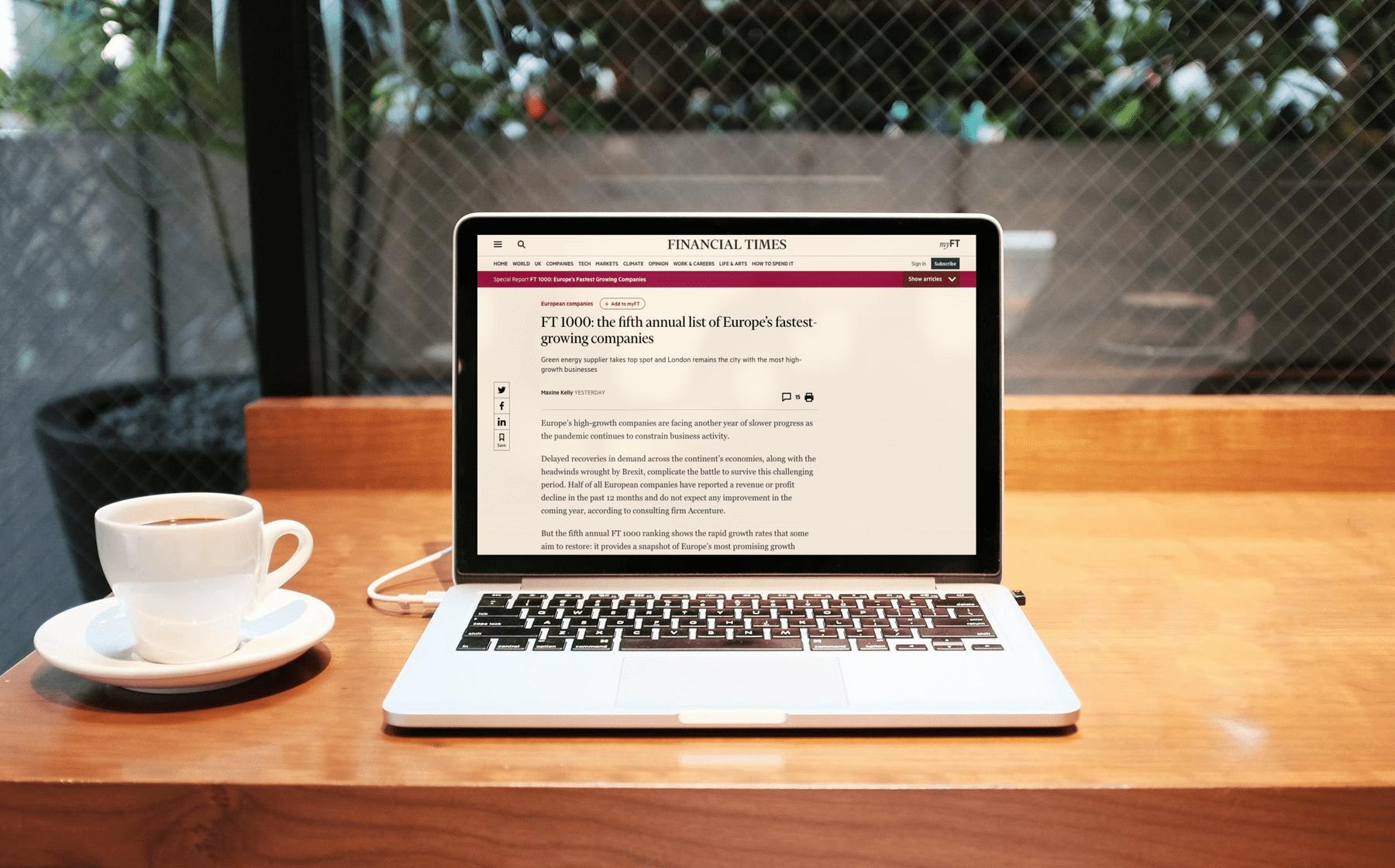 The list is compiled of the top 1,000 companies in Europe as measured by revenue growth, with Endomag the 7th highest rated Healthcare company featured.
Speaking in response, our CEO Eric Mayes said:
"Being recognised by the Financial Times as one of Europe's fastest growing companies is a great honour and indicative of the incredible work that the whole of the Endomag team have put into growing the business through improving patient care over the years.
It's been a difficult last 12 months for everyone with the COVID-19 pandemic, but we have been fortunate that as a company we've been able to adapt and grow. We look forward to continuing this trajectory for many years to come." 
---