Endomag wins Barclays Entrepreneur Award for 'International Expansion of the Year'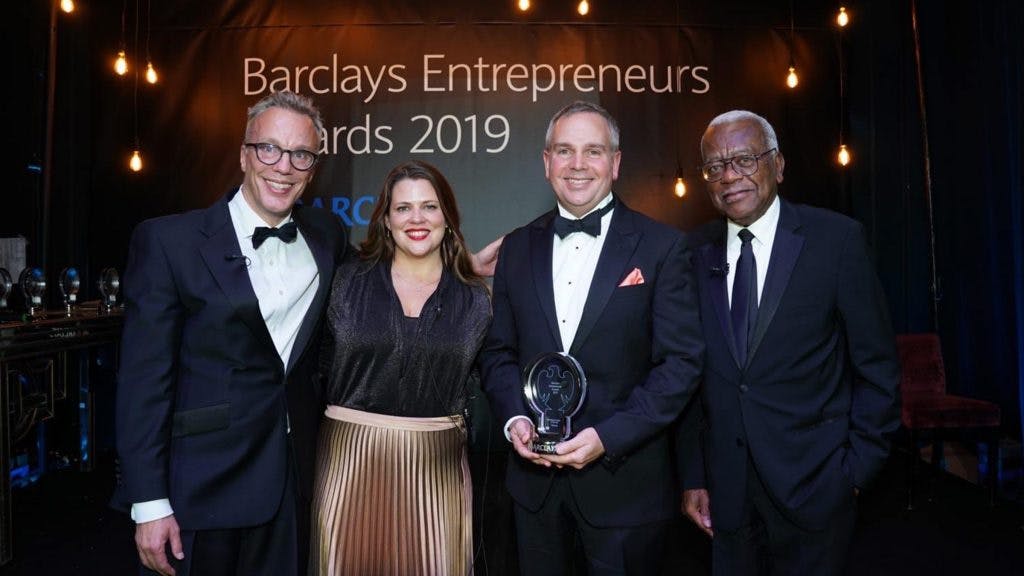 We found ourselves on the podium of an award, created by UK bank Barclays, to recognise entrepreneurs from the UK who are changing their industries, the economy and society in unique, original and positive ways.
Our CEO Eric Mayes collected the International Expansion of the Year Award at the event in London, recognising our growth in over 30 countries with our Sentimag® magnetic-based breast cancer surgery technology, and our Magseed® marker and Magtrace® lymphatic tracer.
Eric Mayes, CEO, said: "Being recognised not only for the innovation and growth of our technology, but also for the level of change it is creating in our industry means everything to us. We are honoured to receive this accolade, but also to be able to really make a difference in breast cancer care for patients and physicians globally".
It's not every day that we pick up an award, and especially one that resonates so closely to us and our mission to increase access to the best standards of cancer care to as many people as possible, no matter their location.
---