Over 100 physicians join our 'Magteam' – raising $7,000 to support free survivor programs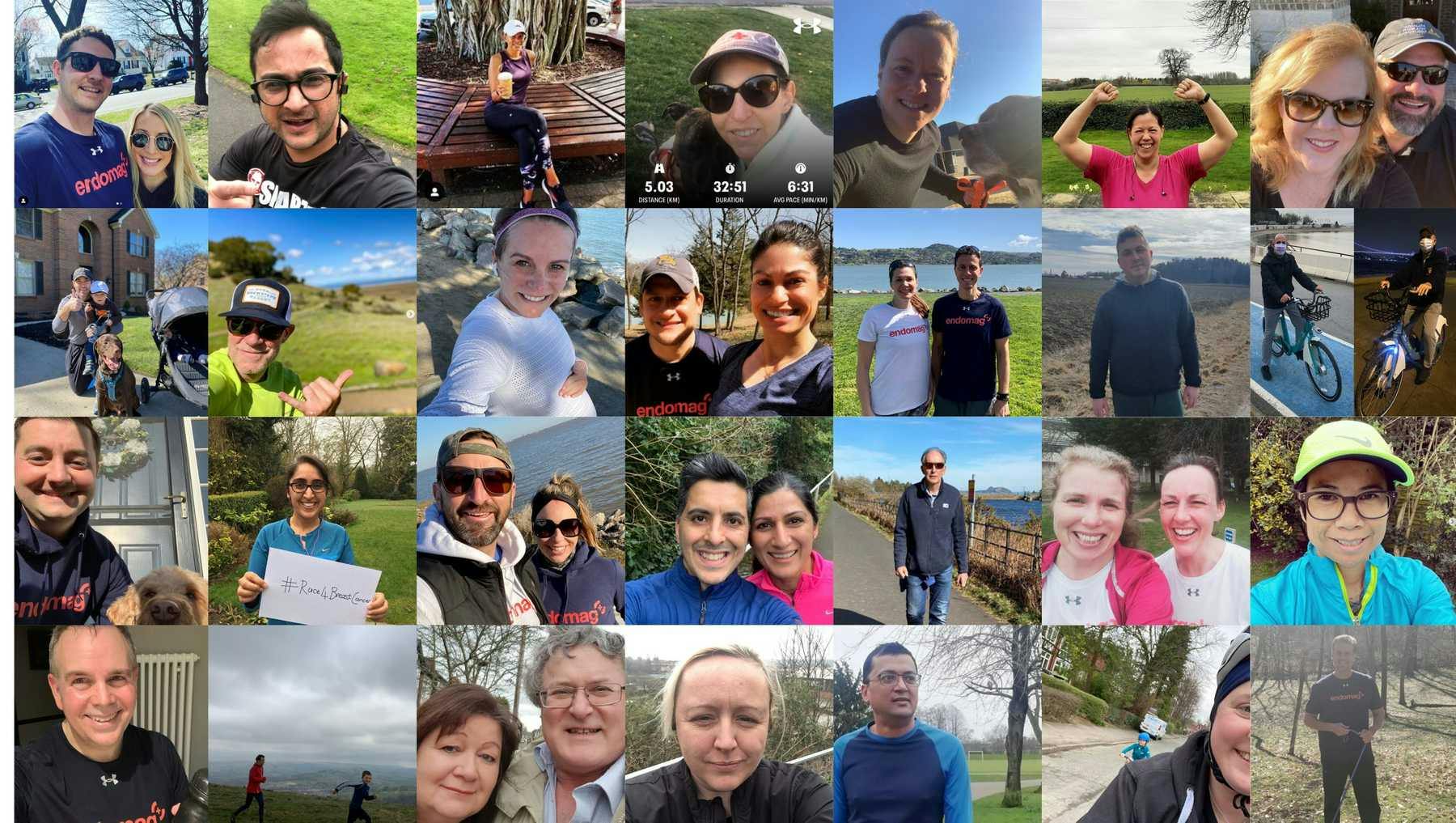 On March 20, the ASBrS Foundation hosted a virtual 5km 'Race for Breast Cancer'. An incredible team of 135 people came together to be part of our #MagTeam - the events largest team - helping us to raise over $7,000.
Participants were encouraged to run, walk or cycle the 5km distance to help raise vital funds for important causes such as free US survivor programs and ongoing breast cancer research.
To support the efforts, we pledged to donate $50 for every physician who joined our #MagTeam5k group and completed the race.
The team went the extra mile (literally), collectively covering just over 650km. To put it in perspective, that's one and a half times the distance of the Grand Canyon! Thank you to everyone who joined us and took part.
Here's a few words from both our CEO, Dr Eric Mayes and the Executive Director of the ASBrS Foundation, Ryan Cliche:
"I'm delighted that Endomag were able to support the ASBrS Foundation by taking part in this year's Race for Breast Cancer, helping to raise money for highly important programs such as breast cancer survivor support classes.
We were absolutely blown away by the number of people who joined the #MagTeam and I'd like to thank each and every one of this wonderful community for taking part and sharing their experiences."
Eric Mayes, CEO – Endomag
 "We had such an incredible turnout, with 895 participants taking part in the Virtual 5K Race for Every Breast Cancer Survivor. This included an international community of breast surgeons, healthcare professionals, breast cancer survivors, representatives from industry, caregivers, family and friends, spread across five continents and 16 countries.
The event really took on a life of its own with the 135 members of the #MagTeam and others encouraging their colleagues and friends to join, with so many inspiring photos and videos.
The donations and registrations from the event will go a long way in helping us provide free support programs for breast cancer survivors and caregivers, as well as fund grants for breast cancer research and community outreach."
Ryan Cliche, Executive Director – American Society of Breast Surgeons Foundation
---