Magtrace® and Sentimag® innovation briefing released by NICE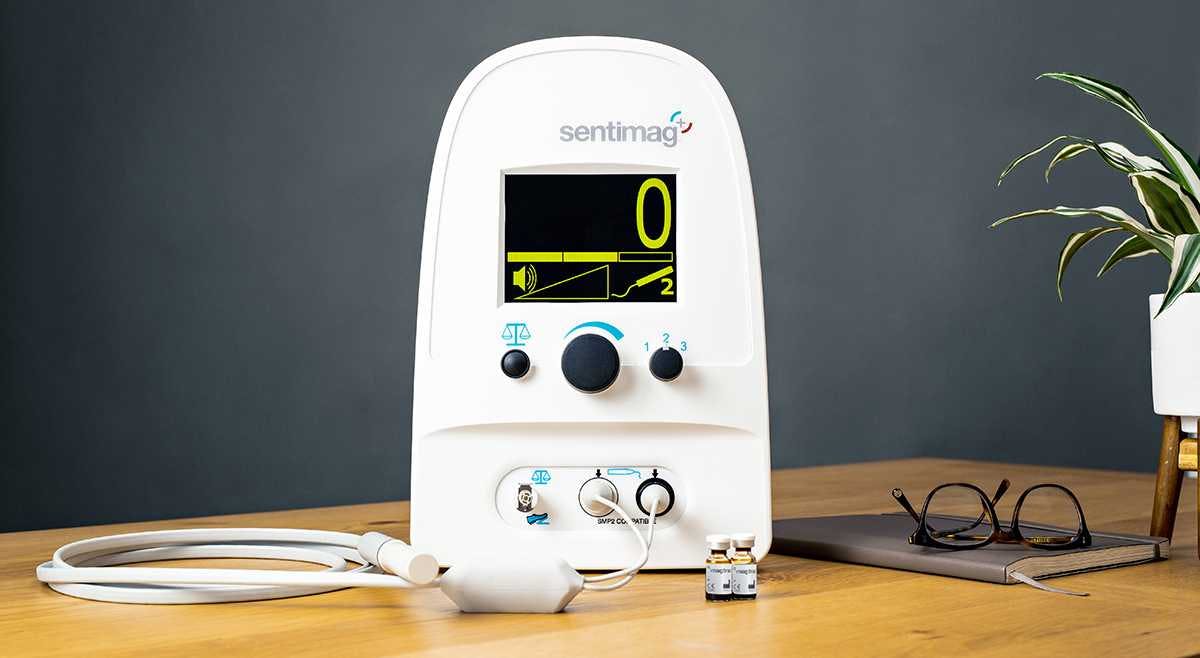 The UK's National Institute for Health and Care Excellence (NICE) has recognised Magtrace® and the Sentimag® platform in a Medtech Innovation Briefing (MIB).
The NICE advice briefing is designed to inform planning and decision-making on how to provide better patient care, plus accelerate innovation – and follows on from last year's Magseed® MIB.
To date, Magtrace® is the first and only tracer to receive this briefing.
To compile its briefing, NICE obtained feedback from a panel of clinical experts who agreed that:
Magtrace® could potentially avoid the need for travelling to hospitals with a nuclear medicine department for the radioisotopes, which may not be available in many small and medium size hospitals.
It is likely to have fewer side effects compared with standard care; for instance blue dye which has been known to cause severe anaphylaxis in a minority of people.
There is the potential to improve the logistics of sentinel lymph node biopsy (SLNB) procedures.
The Magtrace® and Sentimag® system would improve flexibility and efficiency in theatre capacity.
No changes are needed to existing facilities except the initial purchase of Sentimag®.
To receive this positive, objective feedback and in-depth report from such a well-respected public body is a fantastic testimonial for Magtrace® as a transformative solution for sentinel lymph node localisation – both for the benefit of physicians and for patients.
Our CEO, Dr Eric Mayes added: "Breast cancer is better understood than any other cancer today. And yet, the need for innovation has never been greater, as so many patients have been missed during the pandemic."
"This latest NICE Medtech Innovation Briefing, following on from our previous Magseed MIB, supports our commitment to delivering better breast cancer care, and confirms that innovative technologies like Magtrace and Magseed can play a key role in supporting health systems as we move out of the pandemic."
» NICE Medtech innovation briefing: Magtrace and Sentimag for locating sentinel lymph nodes 
---