"How I coped with breast cancer" – survivor Maria opens up on her experience in the UK's Sunday Mirror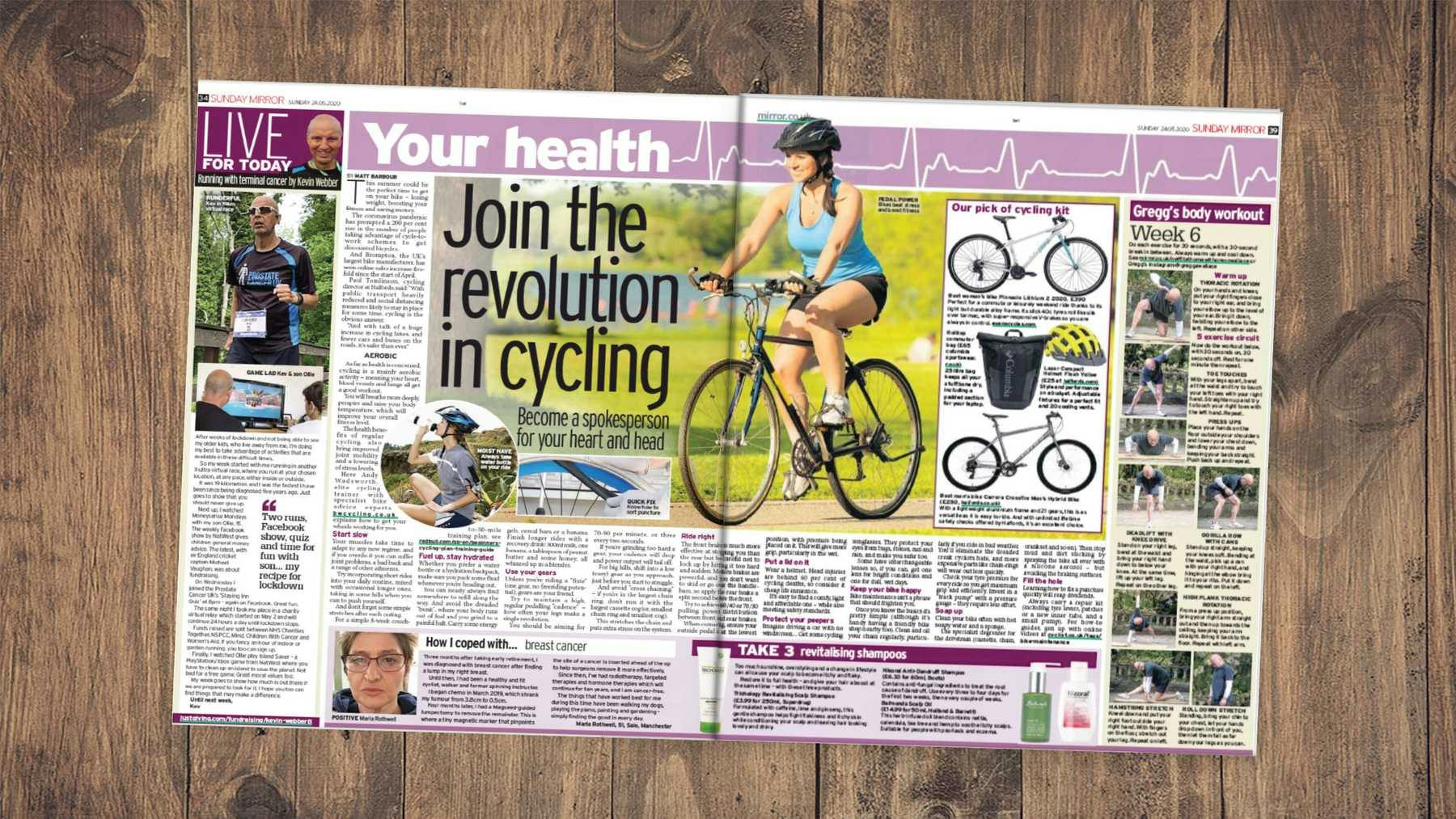 On Sunday 24th May, a piece in the Sunday Mirror – a popular UK newspaper – featured an inspirational lady named Maria, a breast cancer survivor keen to share her first-hand advice on living with the disease.  
During her treatment Maria had Magseed®-guided lumpectomy surgery to remove her tumour, following neoadjuvant chemotherapy. We were keen to understand her experience, so caught up with Maria to hear her story: 
Q: Thank you so much for your time Maria. I wondered if you could tell us a little about how and when you first learned you had breast cancer?
"I was diagnosed with cancer on the 22nd January 2019 after finding a lump in my right breast.  
It was three months after I had taken early retirement. I was healthy and fit: a keen cyclist, walker and former spinning instructor. At the time I felt as though my world had been taken away, a sort of great surprise and unfairness all at the same time. Some days were bad, and some were good.
When I met my surgeon, I asked him outright if I needed to plan my funeral. He replied, 'not if I can help it'. That has always stuck with me."
Q: What treatments and lifestyle changes did you try – and what worked best for you?
"My cancer treatments began in March 2019 with chemotherapy. It was followed by surgery, radiotherapy, targeted therapies and hormone therapies. Some of these treatments will continue for the next 10 years.  
My chemotherapy shrank my tumour from 3.8cm to 0.5cm, so I was able to have a Magseed®-guided lumpectomy to remove what remained. I didn't even feel them place it. It's wonderful and I believe all women diagnosed with breast cancer should know about it."

Q: You spoke to the Sunday Mirror about some of the things that helped you with living with breast cancer. What were they?
"There are many things that have helped me "get through". If I had to narrow it down, I would definitely say that walking my wonderful dogs played a part. I also learnt to play the piano, took up painting and drawing, gardening and tried to find good in every moment.
Throwing myself into all of those truly helped me through those tough times."
Q: Most importantly, how are you now? What does life look like for you today?
"The long term side effects from the previous and ongoing treatments still affect my every day life, but I'm very pleased to say that I'm now cancer-free and back to making the most of life.
I made it through by making sure each day felt special and that's something I want to continue to do, along with my husband and daughter."
It's always a great pleasure to speak with patients who've received treatment using our technologies such as Maria, and to hear the infectious positivity that she's been able to take away from her experience.
Thank you Maria for sharing your story and we wish you the very best of health for the future. 
---