Endomag wins Queen's Award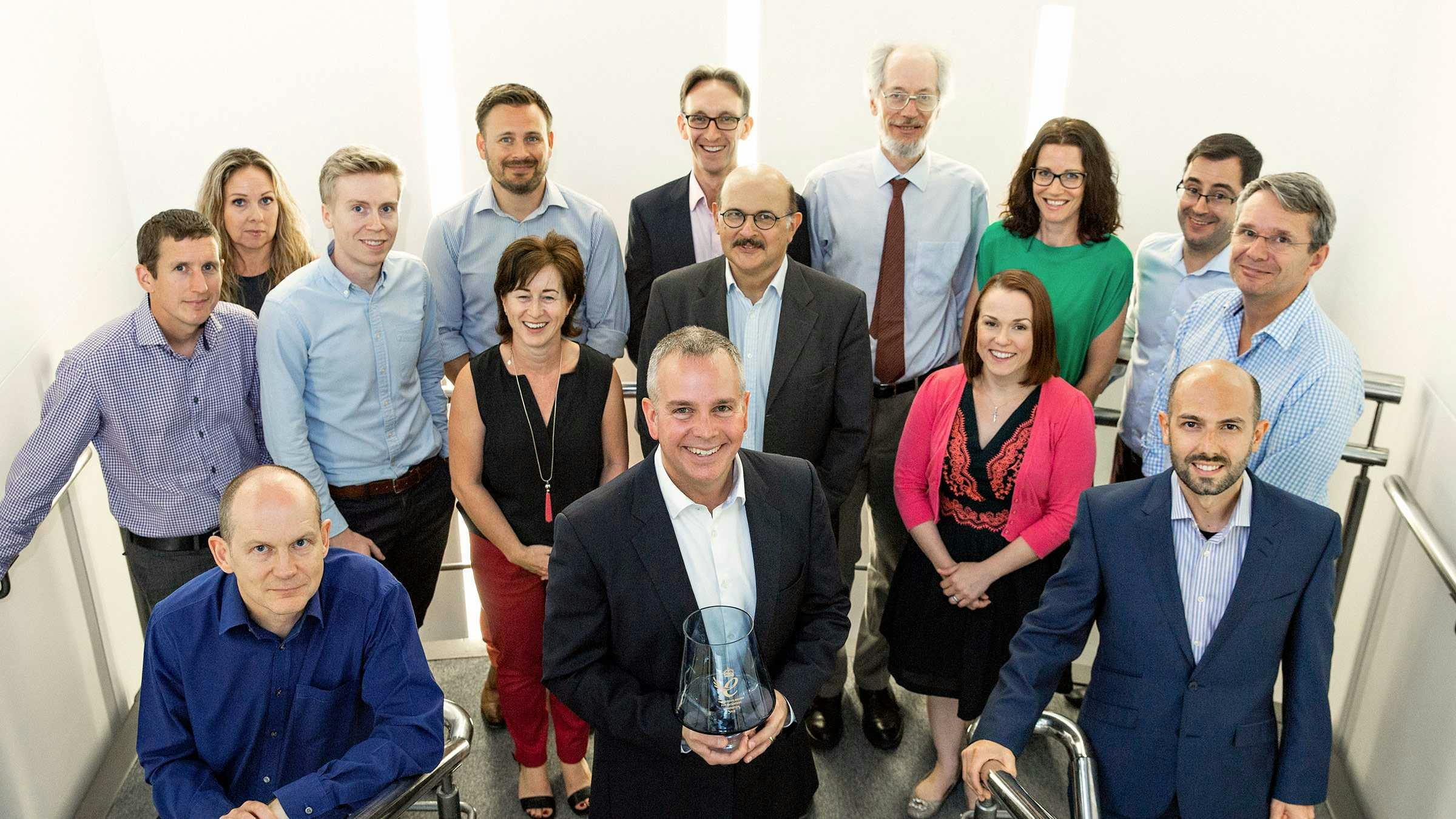 Endomag received the Queen's Award for Enterprise in Innovation in 2018
The Award recognises the Company's efforts in developing novel surgical tools for more accurate removal of breast cancer.
Endomag has developed a minimally invasive surgical guidance system, using its expertise in magnetic sensing and nanotechnology, which allows surgeons to locate early-stage breast cancers, that cannot be felt, with greater precision. The system helps to maximise the amount of healthy tissue left behind and determine whether the cancer has spread.
These techniques greatly improve the experience for patients, could save vital hospital resources and have been demonstrated to be as accurate as the current gold standards, in numerous clinical trials.
Launched in Europe in 2013, Endomag's device has been used in over 30,000 breast cancer procedures, at 300 hospitals in 30 countries.
More recently the Company has launched the device in the US and Canada where it has already been used in thousands of procedures across North America and is currently being evaluated by over a hundred hospitals.
Major cancer centres including University of California, San Francisco and University Hospitals Seidman Cancer Center, Cleveland have already adopted the system into routine use.
Eric Mayes, CEO at Endomag said: "We're so pleased to receive Royal recognition for what our team has been able to achieve. We pride ourselves on the relationships we've developed with clinicians across the world and actively use their expertise to help shape the products we develop.
It's a particularly proud moment for me to know that UK businesses, like Endomag, are developing products that have real impact on people's lives. It's vitally important that we can demonstrate that the UK is able to lead on innovation and develop products and services that improve lives in all corners of the world."
---