IOP Commended Innovation Award win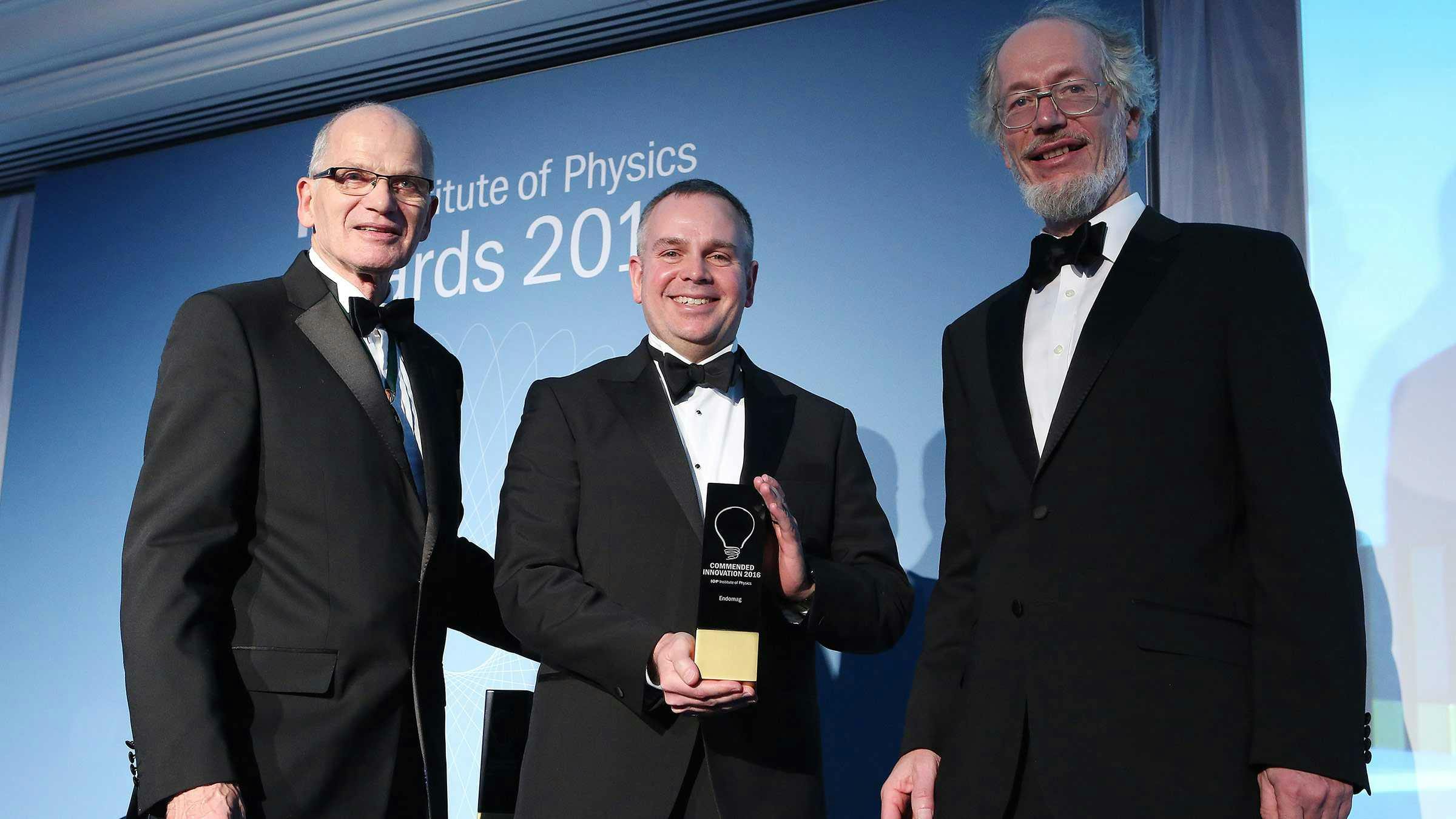 Endomag has received a Commended Innovation Award as part of the Institute of Physics (IOP) 2016 Business Innovation Awards
The IOP's Commended Innovations are awarded to businesses for outstanding innovative applications of physics, which either push technological boundaries or provide bespoke solutions to market challenges.
The award is in recognition of the development of the Sentimag® system, which brings together Sentimag®, the world's most sensitive handheld magnetic probe, and magnetic nanoparticles that, when injected into tissue, are able to follow the same pathway as tumours when they spread.
Initially developed for the management of breast cancer, Endomag is now used in the staging of many other types of cancers and has been used for the treatment of more than 15,000 patients in more than 30 countries.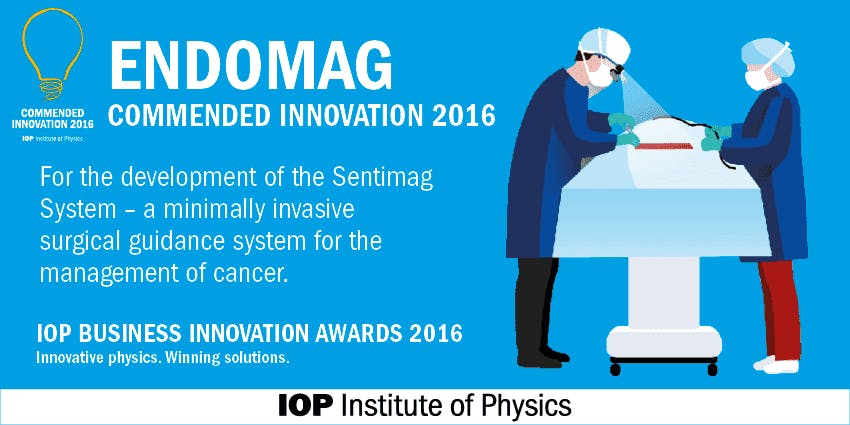 The particles are big enough to be filtered by the lymph nodes in the armpit, where cancer cells are most likely to be, and the probe highlights to the surgeon which ones need to be surgically removed. These nodes help the medical team determine if the cancer has spread and the further treatment needed to give the patient the best chance of survival.
The award was presented to the company at a parliamentary reception at Westminster, attended by a selection of MPs, peers, policymakers, business leaders and leading physicists in the field.
President of the IOP Professor Roy Sambles offered his congratulations to the winners, and commended them on their fantastic achievements:
"This year's winners all provide excellent examples of the way in which physics can improve and protect lives while also forming an invaluable part of the UK economy."
"Physics and physicists have vital roles to play in solving many of the challenges that the UK faces today. Together they lead to the development of innovative technologies that boost productivity and drive economic growth, provide advances in security and communications, improvements in energy production and use, and underpin healthcare technology."
CEO Eric Mayes said of receiving the award:
"The IOP's commendation for our novel use of magnetism underscores our reputation for innovation as we expand into new markets."
---