Around the world in 31 days: introducing our new #MagTeam challenge!
This October, we're getting the band back together, as we launch the '#MagTeam Around the World Challenge' to help raise funds for two essential breast cancer patient charities.
Following the success of last October's #MagTeam100 challenge (where over 400 of you joined us to raise money for Prevent Breast Cancer), this year we're asking you and everyone you know to join us again as we aim to run, walk or cycle 25,000 miles over the course of October - that's one full lap of the world!
For those who sign up to be part of the team, Endomag will be donating $1 for every mile* completed, with the final amount shared between the brilliant ASBrS Foundation and Lymphatic Education and Research Network (LE&RN) charities. 
Whether you complete 1 or 100 miles, you'll be helping to provide better breast cancer information to patients around the world. So what are you waiting for?
How can I get involved?
Simply follow the link below to register your interest and we'll be in touch with more details on how you can submit your miles throughout October.
Who will we be raising money for?

Can I set up my own fundraiser?
For those who'd like to raise even more money for either of our chosen partner charities, we've set up a JustGiving page for both. All you'll need to do is click on the charity you wish to fundraise for below and click 'Join the Team':
>> Set up a personal fundraiser for the ASBrS Foundation
Share your experience on social media!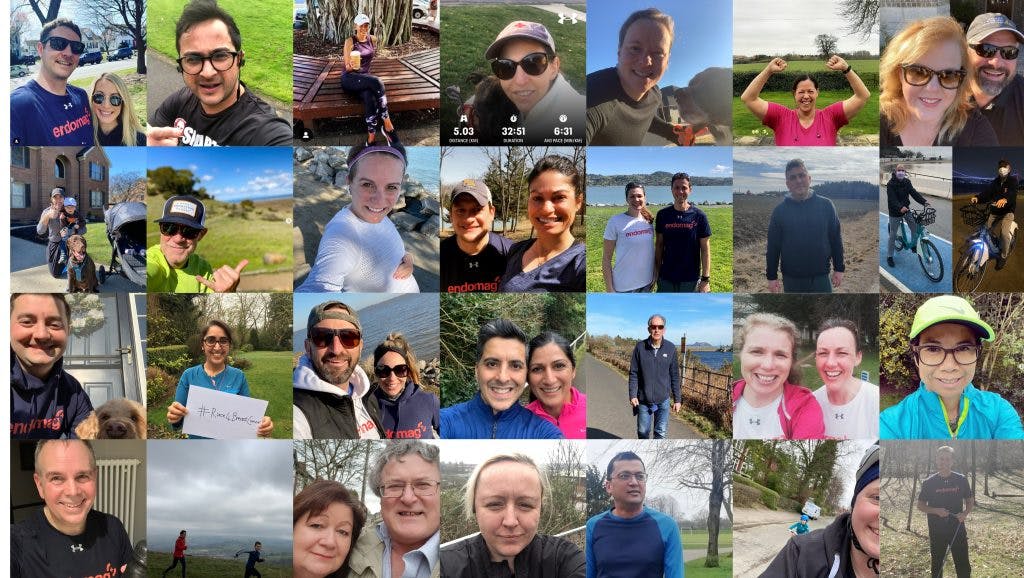 You can also get involved on Facebook, Instagram and Twitter - we'd love to see how you're getting on throughout the challenge as you rack up the miles! Tag us in your photos and use the hashtag #MagTeamChallenge to keep us updated on your progress.
Thank you and good luck to all #MagTeam participants!
>> Read up on last year's #MagTeam Challenge here
Terms and Conditions: *Endomag will donate $1 for each mile successfully completed by participants taking part in the challenge up to a total maximum donation of $25,000. All funds raised will go to the American Society of Breast Surgeons (ASBrS) and the Lymphatic Education and Research Network (LE&RN). The challenge will take place between Friday 1st October 2021 and Sunday 31st October 2021, and only registered activity for the challenge that takes place during this time period will be eligible for submission. All entrants must submit their final records of activity by midnight on Thursday 4th November 2021 at the latest or their submission will not be counted. By participating and sending your photos you understand that we may use your photos, name etc on our website, email newsletters and other promotional materials and/or on our social media channels (including Facebook, Twitter, YouTube and LinkedIn).
For more information on our privacy policy, visit www.endomag.com/privacy-policy/ 
---