The remarkable career of Richard Rainsbury honoured at Festschrift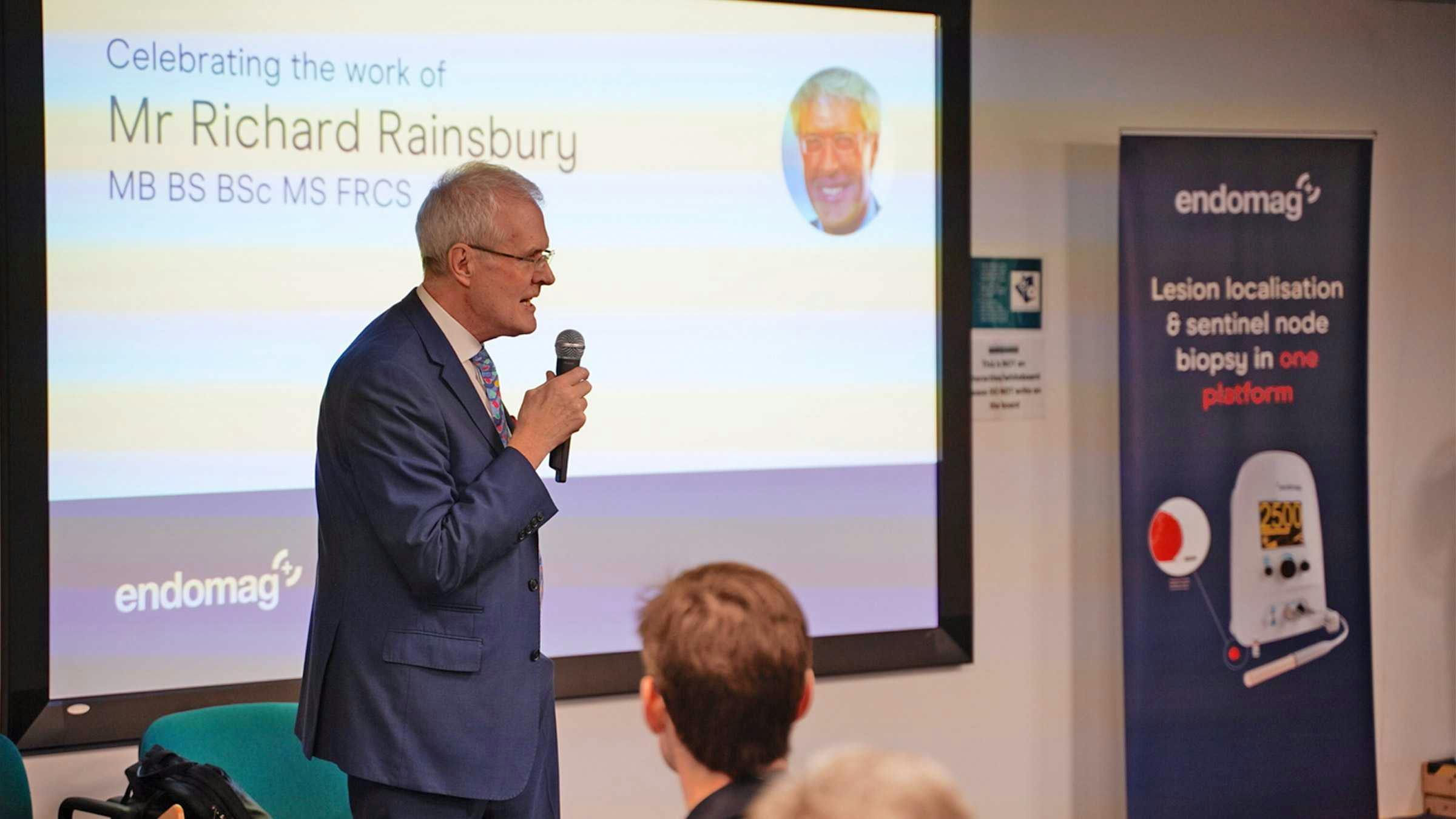 We were honoured to attend Richard Rainsbury's 'Festschrift' - a celebration of the life, times and achievements of one of the UK's most pioneering breast surgeons.
Richard, or 'Dick' as he's more affectionately known, is officially hanging up his surgical gloves after over 30 years of service to the Winchester Breast Unit of the Royal Hampshire County Hospital.
On the day, as we took our seats, it was inspiring to look around and see how many people had joined from far and wide to send their well wishes to Dick.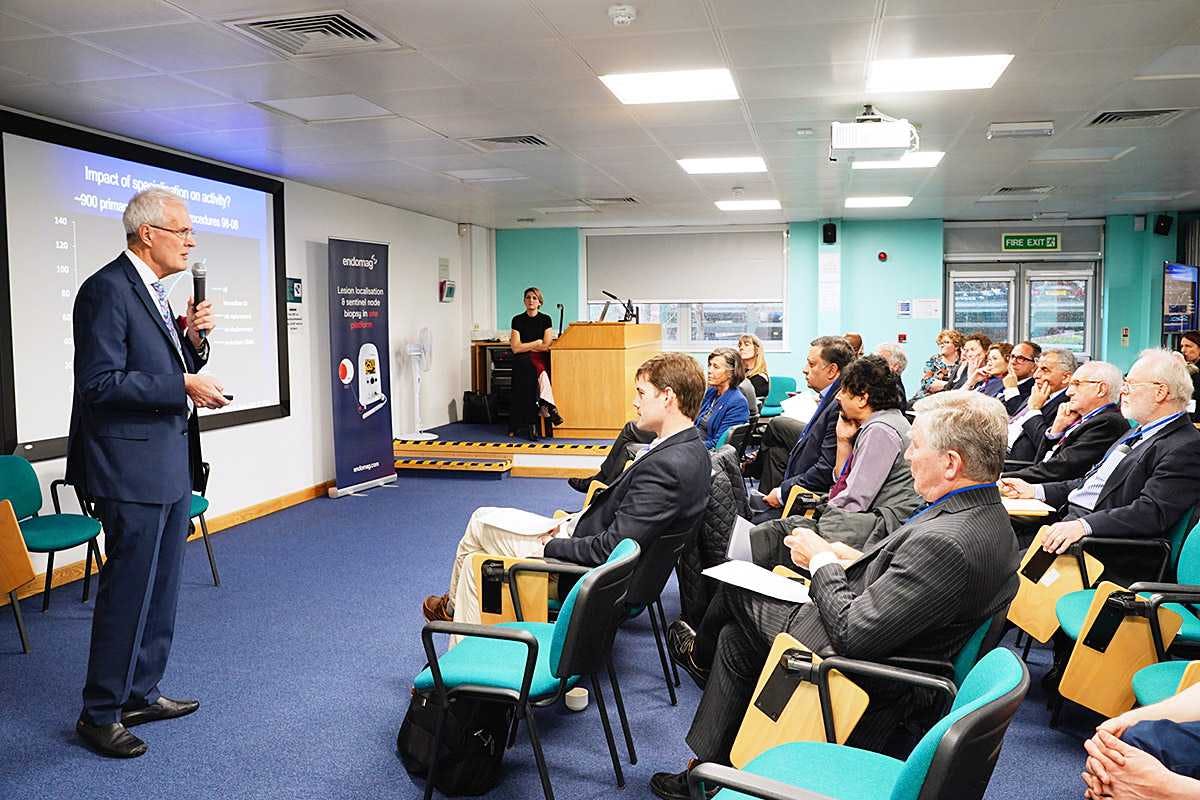 The day started with reflections from Dick on his own career, before a host of former colleagues and peers followed suit.
You could feel the respect and admiration in the room, and it was heart-warming to hear how his work had helped to inspire new generations through training all across the globe.
Among the topics of conversation, we heard the story of how he became the founder chairman of an 'Interface Group' between breast and plastic surgeons in 2001, and in the process, managed to secure Department of Health funding for a new national cross-specialty training scheme. A scheme which has now seen over 110 fellows from a background of breast and plastic surgery take part.

His accolades kept coming as the day progressed. We heard about training projects in Zimbabwe, Uganda, Oman and Scandinavia, to mention just a few.
However, it was the EAGLE project – described as his masterpiece, raising £12.5 million to build a state-of-the-art training facility at London's Royal College of Surgeons – that will likely be remembered as his greatest achievement.
The session ended with video greetings from representatives unfortunately unable to attend the Festschrift before the biggest surprise of the day…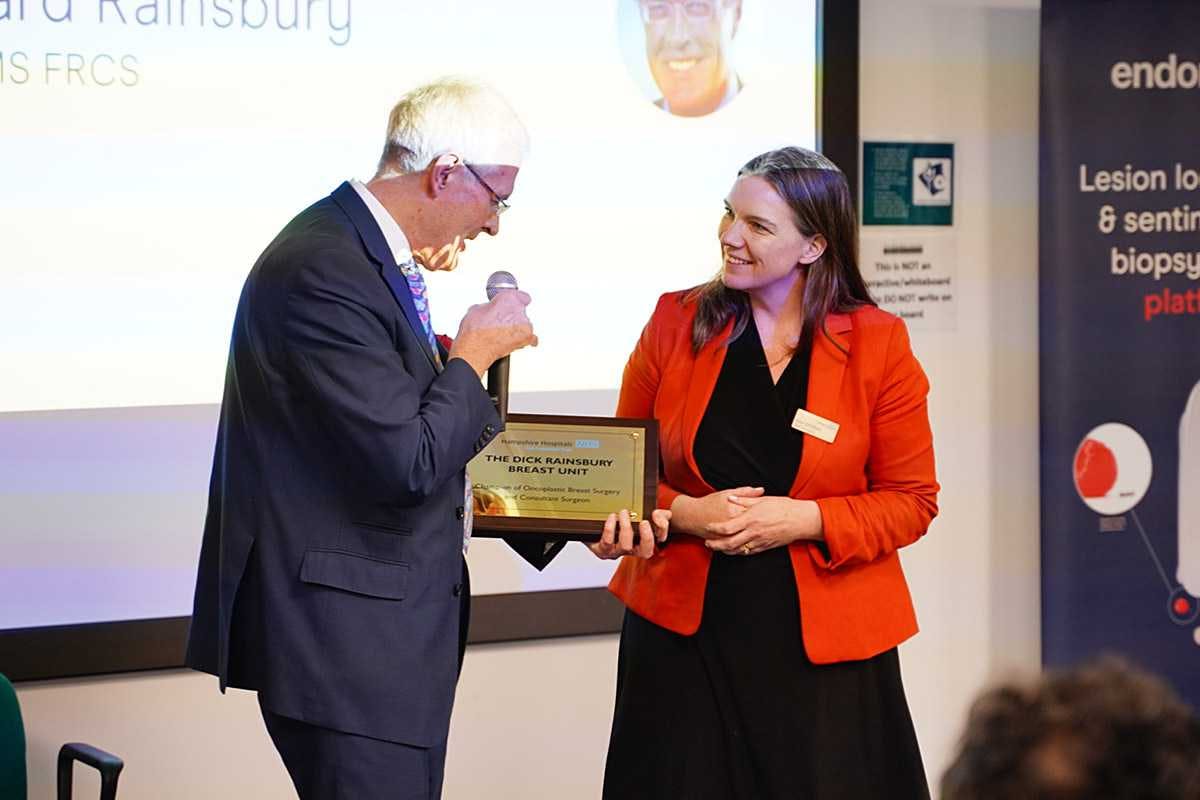 As a final show of gratitude from his colleagues, Dick was presented with a plaque from the Hampshire County Hospital CEO, Alex Whitfield, recognising his career achievements, before it was revealed that the breast unit was to be officially renamed 'The Dick Rainsbury Breast Unit'.
We'd like to wish Dick all the best in his retirement.
---