Laying the foundations for better patient information with the ASBrS Foundation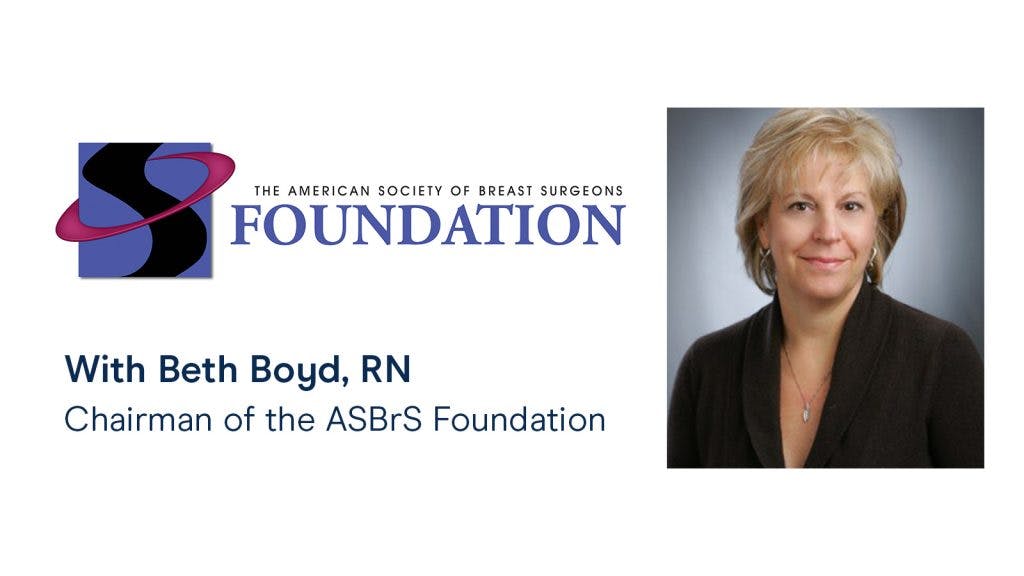 With more women being diagnosed with breast cancer every year, access to patient resources has become essential to provide choice and understanding of treatments available.
We recently caught up with Beth Boyd, RN, Chairman of The American Society of Breast Surgeons Foundation (ASBrS Foundation), who are looking to close that resource gap.
As one of this years chosen #MagTeamChallenge charities it was great to find out more about the work the ASBrS Foundation carry out and the value they add to the patient experience. 
Beth has been a long serving member of the American Society of Breast Surgeons and it was in 2005 that she, along with colleagues, founded the ASBrS Foundation to address the greater needs of patients. 
During our chat, topics included the vital work being driven by the ASBrS Foundation, the impact of COVID on their operations over the last 18 months, and how fundraising activities such as the #MagTeamChallenge are helping the Foundation introduce more vital programs each year. 
Q) Why was the ASBrS Foundation originally set up – and what is its purpose?
BB: The American Society of Breast Surgeons Foundation (ASBrS Foundation) is a 501(c)3 charitable organization, founded in 2005 to improve the standard of care for breast disease. 
We identified a need for a patient-focused organization to step in and offer resources to help patients and caregivers with the spectrum of breast health issues, empowering patients to be self-advocates for their breast care and treatment and enhancing their experience with healthcare providers. 
Since that time the Foundation has continued to evolve and focus on advancing breast care to all populations and enhancing the patient experience. 
Q) Can you tell us more about the programs you currently offer?
BB: We currently offer a number of different programs and resources throughout the year to help patients. These include:
Our award-winning Breast360.org educational website, free for all to use. It offers hundreds of digestible articles, videos, and links to resources for patients and caregivers. It covers not just the latest on breast surgery but other available treatment modalities as well, including benign breast issues, breast screening, genetic and genomic testing, prevention, and survivorship. Health care professionals also regularly use the website to help patients understand complex concepts related to their care.
Annual grants, designed to help fund research, education and community outreach. We're particularly proud of the community outreach grants we've funded to help underserved populations, as well as research that has led to improvements in the way we care for patients.
Popular patient and caregiver education programs on a variety of breast health and breast cancer topics, which we continued to provide online during the pandemic. 
Our annual Race for Every Breast Cancer Survivor, which encourages increased engagement among our community, with the social support increasingly important during these troubled times. We're looking forward to our next one on Saturday, May 14, 2022 – watch this space!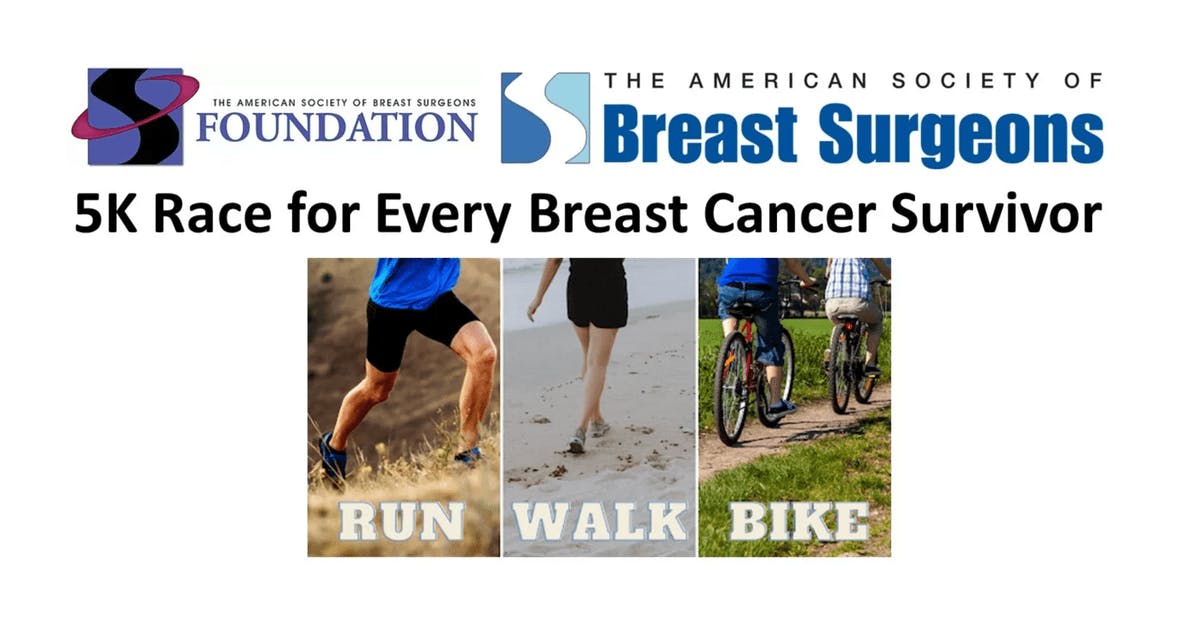 Q) When did you first get involved in the organization and why?
BB: I am a long-time member of the American Society of Breast Surgeons and around 2004 I had been giving some thought to how the Society could do more to address the needs of patients and complement their mission. 
After doing some exploring with Dr. Richard Fine and others at the Society about this, we felt that a Foundation would be needed to address this, and quickly set about building it. I'm so pleased to still be involved and am excited about its continued growth and impact.
Q) What do you think is the biggest issue facing patients undergoing breast cancer treatment right now?
BB: While breast cancer patients face a variety of challenges – and we would not want to discount any of those – as far as the impact of treatment itself, I would have to say it has been most impacted by the COVID pandemic. 
We have seen from recent research and news coverage that women have been skipping their regularly scheduled breast cancer screening, leading to an increase in breast cancer diagnoses being caught later and higher mortality rates. This is particularly true and compounded for underserved populations. Caregivers also struggled to help their loved ones as they navigated COVID concerns.
Over the past year, The American Society of Breast Surgeons Foundation conducted a national public awareness campaign in partnership with a number of patient advocacy organizations to help educate and encourage people to continue their breast cancer screening.  
Q) How many patients have benefitted from the ASBrS Foundation's educational resources?
BB: To date we have helped hundreds of thousands of patients and caregivers via our educational resources. We can see this impact from growth in the use of our Breast360.org website, surveys of patients and caregivers that attend our patient education activities.
The feedback from breast surgeons and other health care professionals, who actively use our resources to complement their care for patients, has been fantastic too.
Q) What has been the ASBrS Foundation's greatest success to date?
BB: We have a lot to be proud of at the ASBrS Foundation; however, I'd have to say that our greatest success to date has been with our expansion of patient and caregiver education programs. 
This has been a great venue to provide direct assistance to patients and caregivers, while introducing them to breast surgeons and other breast health experts in their communities for follow-up care. 
It has also allowed us the opportunity to engage and support local and regional support groups and institutions, leading to collaborative efforts in care.
Q) What does the future hold for the ASBrS Foundation?
BB: We are continually evaluating our programs and adjusting to make an impact in the lives of patients and caregivers. We are planning to increase the number of patient and caregiver education programs, expanding our reach via collaboration with other patient advocacy groups, community organizations and breast care institutions. Working together is one of our greatest strengths!
We are incredibly thankful to Endomag for their support of our Foundation. We would not be able to continue to help these patients and caregivers without support from companies and other benefactors aligned with our mission and hope to continue our close partnership for many more years to come.
---