Magtrace receives wider FDA approval for lumpectomy patients

Endomag's mission to deliver a better standard of breast cancer care to patients around the world has taken another huge step forward, with the news that Magtrace has now received PMA approval for use in all breast surgery procedures.
Back in 2018, Magtrace was initially approved for patients undergoing a mastectomy procedure. Since that original submission, additional data has been submitted to the FDA which has now validated its use for all breast cancer patients, leading to an expansion to all patients choosing breast conserving surgery too.
This news is a major milestone for both breast cancer patients and physicians across the US, helping to improve access and reduce the reliance on nuclear medicine alternatives.
In recent months, global shortages of radioisotopes have led to significant nuclear medicine supply chain issues. This has caused hospitals to suffer delays, and in some cases cancellations to cancer patient surgeries.
One of the greatest advantages of Magtrace over the current standard practice of using a radioactive tracer combination is that it removes those problems completely. It is easily accessible, simple to store and provides more flexibility, helping to unlock uniquely advanced surgical techniques such as 'delayed' sentinel lymph node biopsy.
"In the past month, there have been a lot of breast cancer patients across the US who have had their surgery delayed due to the ongoing shortages of Technetium-99," said Michael Alvarado MD, Professor of Surgery at UCSF. "Fortunately, we were the first site in the US to adopt Magtrace several years ago, so we've been able to completely avoid these issues."
"What originally drew me to Magtrace were the huge benefits it could provide to our patients, including eliminating the pain of a radioactive injection and reducing unnecessary surgery."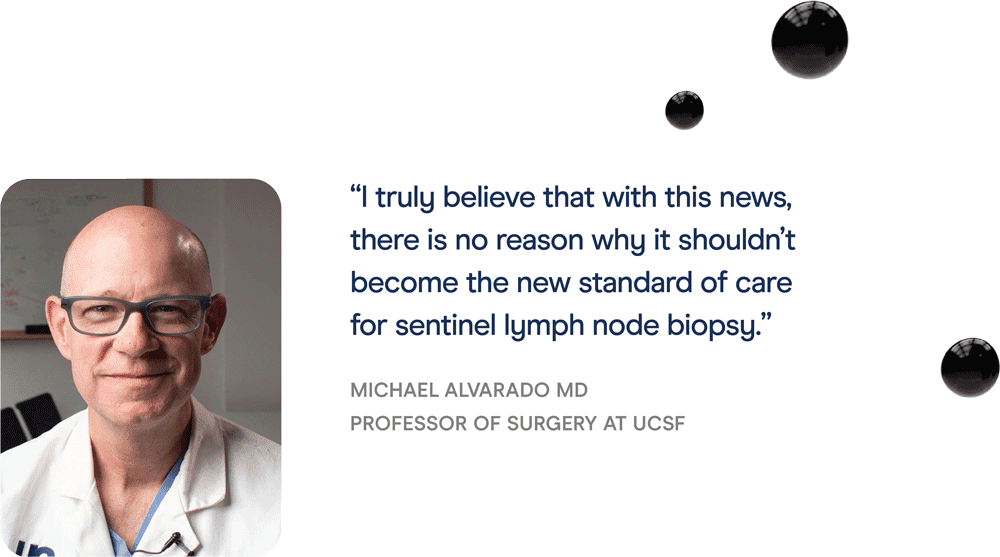 "I truly believe that with this news, there is no reason why it shouldn't become the new standard of care for sentinel lymph node biopsy."Michael Alvarado MD, Professor of Surgery at UCSF
This news comes hot on the heels of recommendation guidance from the National Institute for Health and Care Excellence (NICE) in England earlier this year, which recognized Magtrace as a 'significant breakthrough in scheduling efficiency and patient experience for hospitals'.
With more than 500 centers worldwide now using Magtrace in over 40 countries, the argument to switch to a completely magnetic, non-radioactive approach grows stronger and stronger every day.
"This much-anticipated approval allows any surgeon, regardless of hospital setting, to offer their patients the best standard of treatment in breast cancer staging" said Endomag's CEO, Eric Mayes. "For the first time in the US, operating departments will not have to rely on Nuclear Medicine before they can operate on their patients".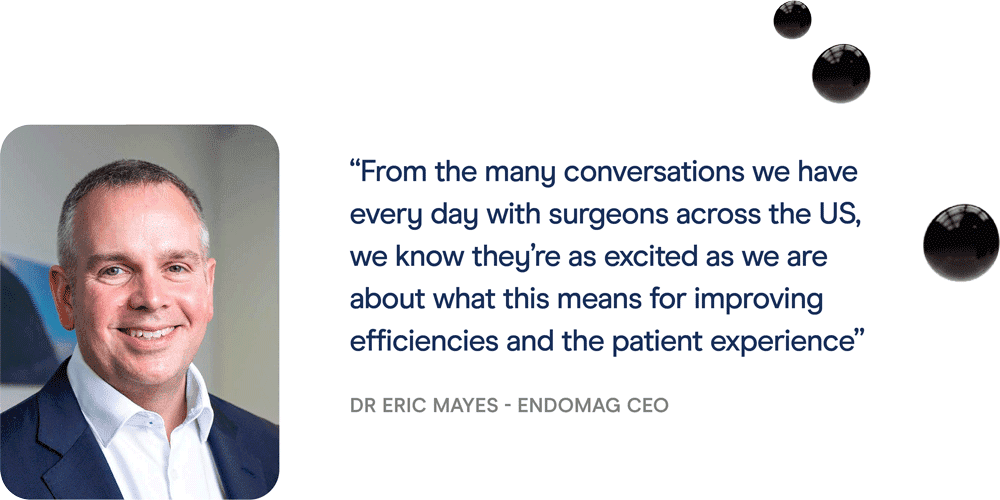 ---